Brisbane's FIRST Choice For Computer Repairs
We Come To You! Same Day Service, No Extra!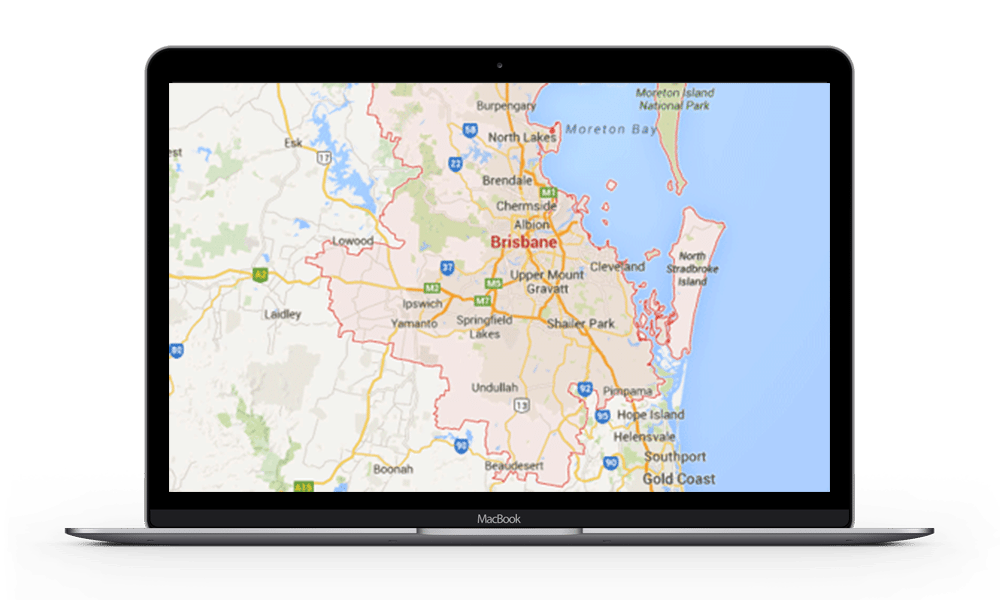 Honest & Reliable Service
Experienced & Trustworthy
On-site Laptop Repairs
All laptop, PC & computer repairs
Home & office networking
Virus protection and removal
Internet protection & Firewalls
Lost file recovery and backups
Computer upgrades & new systems
Software related issues
Computer servicing and ongoing maintenance
Computer help and training
Scam protection & cleanup
Friendly & Experienced Technicians
Laptop, PC & Mac repairs
If it's a problem, we've seen it before
Honest, unrushed service every time
Experienced computer technicians
Most replacement parts available onsite
No jargon, just plain English
Friendly tech support with a smile
Same day service for no extra
We repair all the major brands
Prompt & on-time
100% Guaranteed Work:
Bring your computer back to life
Virus protection and removal
Backup important files & photos
Remove those annoying pop-ups
Free up your hard drive space
Hard drive data recovery
Fix that broken laptop screen
Laptop power jack repairs
Fix overheating issues
Set up new computers & hardware
Configure wireless networks
Conveniently Located In Milton, Near The Brisbane CBD
Are you looking for a Brisbane-based computer repairs service you can trust? We offer an experienced, professional and prompt IT support service that you can visit or that comes out to your home or office anywhere in Brisbane.
We've been repairing computers for around 9 years now and have serviced over 5000+ happy customers from all over South East Queensland. These include mums and dads, students, small businesses and big brands you've heard of before! We've got an average rating of 4.9 out of 5 stars on Google reviews! Rest assured that we are experienced, trustworthy and can offer you an outstanding service.
We never charge extra for same-day service and you can count on us for being prompt. Most jobs take under an hour to complete, but keep in mind, that it doesn't matter how long your appointment goes for, as we offer a competitive flat rate service. Yep, this means you know exactly what you're up for! Parts and data recovery are additional if required.
Our experienced team of computer repair technicians offer the most prompt and highest quality of IT support to you anywhere in Brisbane. Call us today on 1800 706 676 or contact us now for a quote.
We believe you'll be super impressed with how quick our turn-around time is. We are punctual, fully stocked and time-efficient. Our on-site customers in most cases have their computers repaired immediately at their home or office as opposed to leaving it with other computer shops or laptop repair centers for days if not a week! Computer Fixperts always strive for excellence while providing outstanding value to our customers.
We Stock Parts For & Specialise In All The Big Computer Brands!
Our team has an extensive range of replacement parts in stock for laptop & desktop PC manufacturers such as: Compaq, Sony, HP, Toshiba, Apple, Lenovo, Samsung, IBM, MSI, Asus, Dell, Acer just to name a few!
Frequently Asked Questions:
We're Punctual, Fully Stocked & Time Efficient
When looking for a computer repairs provider, it pays to choose a company that knows how to do it all, and Computer Fixperts is exactly that. Our experienced computer technicians are capable of repairing any machine – laptop, PC, or Mac. In fact, we guarantee that we have seen and solved every computer issue under the sun at one time or another.
Virus Protection and removal
Have you been going around in circles waiting for your computer to boot into Windows or perhaps you have a feeling that a terrible virus might be the source of your problems? Are you trawling through spyware or persistent browser pop-ups and advertisements that you just can't seem to get rid off? We've seen it all. Have a chat with our experienced team of Brisbane based computer repair technicians! They know your Windows or Mac computer inside and out and will be more than happy to discuss your computer problems over the phone in detail before you commit to an appointment. You won't just get an appointment setter, your call will be connected with an actual service technician. Whether you're dealing with annoying ad pop-ups in your browser, frustrating issues with programs, unstable or failed Windows updates or you're just not able to get access to your emails, Computer Fixperts can come to you and get it sorted.
Computer Service & Maintenance Covered:
Are you dealing with a computer hardware issue? Is your system in need of a parts upgrade or routine maintenance? Are you looking to replace a specific part that's damaged or outmoded? Perhaps your business requires managed IT services? If it's an issue with your computer, chances are we've fixed it before! Let our computer technicians make short work of even the thorniest problems.
No Hassle, No Fuss… Just Quality Computer Repairs You Can Count On!
Computer Fixperts isn't just about comprehensive, friendly IT support from experts that have seen it all. We consider customer service and solid value to be of our utmost focus. That's exactly why we never charge additional call-out fees or travel expenses. We don't charge you according to by-the-hour rates that can add up to much bigger bills than you bargained for.
We offer one flat rate computer fix every time, so there are never any nasty surprises! Only value-oriented, high calibre service with a smile… every time! (Parts and large file transfers are additional) Contact us today and let's have a chat about how we can help you with your computer dramas!
Data Recovery Services:
Laptop not turning on? Or are you worried about important data or documents that you're sure are gone for good? Let us take a closer look before you decide nothing can be done. We can not only help you recover your data, but also back it up for you so the same thing doesn't happen again. If you require professional data recovery services in Brisbane, give us a call.
Need Your Data Back? We Can Also Recover Your Lost Data From Failed Or Damaged Hard Drives
We don't just offer top-notch on-site computer repairs, we also have a fully equipped data recovery laboratory that offers a free pickup at your home or office. Our data recovery engineers can recover your precious data from even the most difficult cases! Whether your hard drive has been dropped, is not spinning, making clicking or grinding noises or was hit by a power surge, we can help.
We offer 90% success rates and if we cannot recover your data, we do not charge you. It's as simple as that!
Computer Fixperts's data recovery engineers are experienced with the latest techniques of hard drive and flash storage recovery. We utilise the best equipment available in the world to offer the highest success rates to our customers.