Laptop Screen Repairs Brisbane
FAST & On-site Convenience
We Service Most Areas!
Any Place
Any Brand & Screen Size
Quality Service & Parts
7 Days A Week (8am-7pm)
Repaired TODAY!
We import & stock laptop screens from international wholesalers and therefore have most laptop screens in stock NOW for installation today at your home or office at the most competitive rates in Brisbane.
We're The Specialists!
We're Brisbane's leading laptop screen repair specialists! Our experienced team have worked on all types of laptops & cover more of Brisbane and surrounding areas than any other provider – 7 Days a week!
Peace Of Mind
Rest assured, your laptop will feel like new again! Broken laptop screens are almost always worth repairing for a fraction of the cost of a new laptop. We offer a warranty on all laptop screen repairs.
     Laptop Screen Repairs:
Computer screen repairs Brisbane
Notebook screen repairs
Apple screen repairs
Broken laptop screen
Cracked laptop screen
Malfunctioning screen
No display on screen
Dim laptop screen
Flickering screen
Smashed screens
Any laptop screen repairs
    Satisfaction Guaranteed
Genuine replacement screens
Warranty Included
Quality workmanship
Competitive price guaranteed
We service most areas
Fast turn-a-round
Fixed at your home or office
Our cars are fully stocked!
Experienced technicians
Unbeatable service
Never rushed – customer satisfaction first!
           All Makes of Laptops
We Do All The Brands!
Apple Macbook Pro Screen repair
Large Gaming Laptops Screen Repair
Sony Vaio
Toshiba
Acer, ASUS
Compaq, Del, Fujitsu
Gateway, HP, IBM
Medion, MSI, Panasonic Screen Repair
Lenovo, Samsung Screen Repairs
+ Many More Laptop Brands
What Our Customers Are Saying!
Awesome service! When I called with my problem they were at my house within 1 hour. They explained everything in a way that is easy to understand and my computer has never been better. Highly recommend.

Paul Voge
Great customer service, great price and most importantly, a friendly neighborhood IT Technician that saves the day!


Tim Ives
"Computer Fixperts were fantastic! They came at very short notice (after hours) and were very competent and offered a very professional service. They were able to retrieve all my data and were great value for money. Would highly recommend and would definitely use again!"

Naomi Achong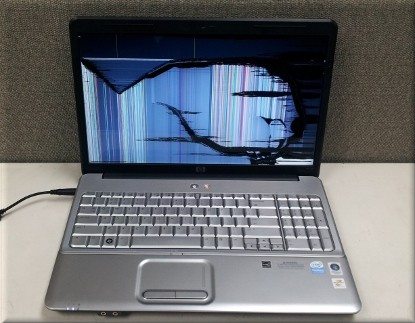 Laptop Screen Repair In Brisbane – Unbeatable Value and Experience
Need onsite laptop screen repairs around Brisbane? Computer Fixperts strive to provide outstanding customer service and computer support at realistic and competitive prices. We've been fixing laptop screens for everyday people & businesses all over Brisbane & surrounding areas for years now.
Our on-site laptop screen repairs services start at just a flat rate of $189. That includes any and all necessary parts, all labor costs, and any travel or installation expenses. No by-the-hour billing scales that could leave you in shock if repairs take longer than anticipated. Just trustworthy, high quality, honest services you can trust.
Satisfaction Guaranteed
At Computer Fixperts, we offer a solid parts-only warranty and a customer satisfaction guarantee. We're the laptop screen repairs experts when it comes to every major make and model. Plus, we stand by all of the work we do with a smile. After all, that's what we're all about – solid, honest value for affordable, no-nonsense prices. Contact us today and let us get your laptop back on track!
Expert Laptop Screen Repairs Done Quickly
At Computer Fixperts, we understand that quality computer repairs isn't just about getting the job done without a hitch. We get that you've come to depend on your laptop for everything from keeping in touch with your loved ones, to staying on top of work, to filling your recreational time. That's exactly why we pride ourselves on being Brisbane's laptop screen repair specialists that work quickly as well.
We make it a point to keep a large variety of  laptop screens in stock, as it's important to us to have the right parts on hand at all times. Your laptop screen will be fixed on the spot. Yes, that's right! We'll come to your home or office, anywhere in Brisbane, Ipswich, Logan & surrounding areas and fix your laptop screen instantly there and then. If you decide not to get your laptop screen repaired and just want to purchase a new laptop, you might require data recovery services offered by Computer Fixperts
Our technicians are standing by to take your call and can come to you today! Be sure to have our laptop model number handy, so we can check our stock for your laptop screen in particular.