Gold Coast's FIRST Choice For Data Recovery Services
90%+ Success Rates – No Data, No Fee.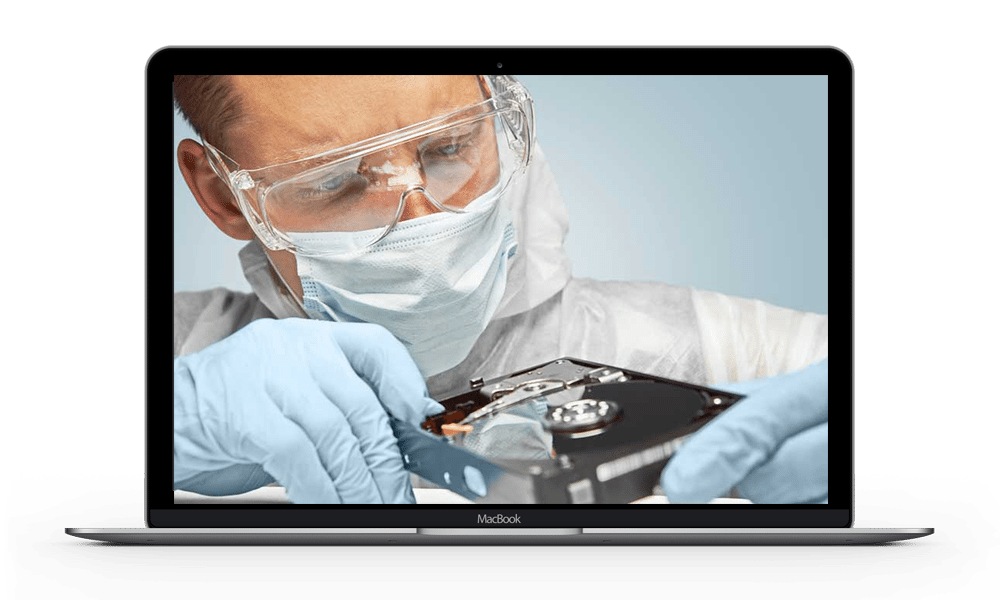 1. Consultation
FAST FREE SUPPORT
2. Evaluation
FULL DIAGNOSTIC
3. Data Recovery
PROCESS UNDERWAY
4. Delivery Of Data
RESTORATION OF FILES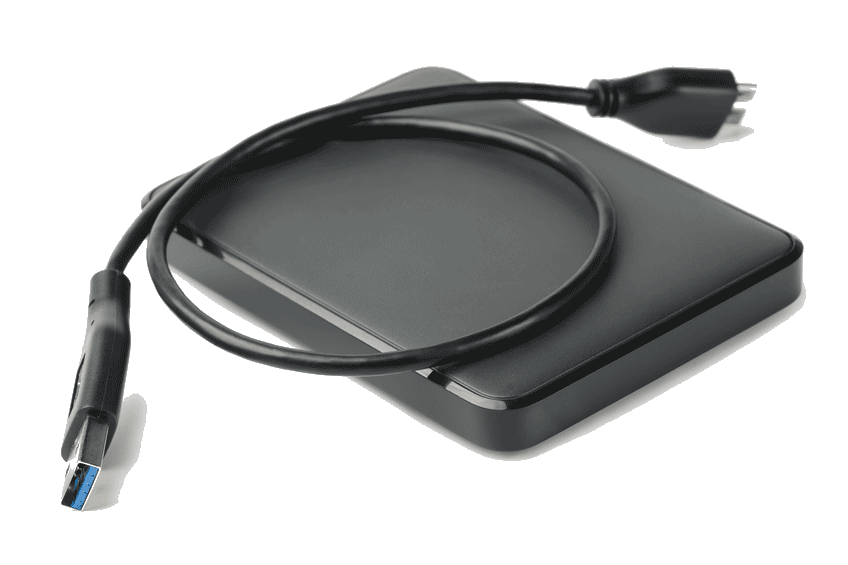 Electrical Surge Issues
Fails to spin up with beeping noise
Makes no noise
Drive makes a clicking noise
Makes grinding noise
A power surge from failed PC
A storm took out the PC, need important files recovered
Damaged Hard Drives
Dropped and causing issues
The drive makes a clicking noise then stops spinning
Computer boot issues now it's not booting
SSD data recovery & firmware issues
PC was running slow, now won't boot
Logical Issues
You've accidentally deleted your files from recycle bin
Virus or Malware corrupted/deleted your files
Drive was formatted or wiped
Windows update caused loss of files
Corrupted windows file system causing boot issues
Hard Drive Not Working
Failure from old age
Bad sectors may have formed on the drive
The computer just does not boot
Apple Mac data recovery
Any other unknown drive issue
USB data recovery
3200+ Happy Customers From All Over Australia! You Can Trust Us With Your Precious Memories Or Critical Files.
Other data recovery labs had an attempt fee, while Computer Fixperts was no data, no fee. To me, this really stood out from the rest and i'm glad to have my important MYOB files back. You're a life saver!
Mark Hodges
Perth, WA
I sent my clicking failed hard drive in expecting I had lost my memories forever. To my amazement, Computer Fixperts recovered thousands of my lost images! I'll be sure to backup in the future! Thanks again
Cathy P
Melbourne, Australia
Outstanding service and expertise. Alex and his team are second to none. Simply THE best when it comes to data recovery. I highly recommend COMPUTER FIXPERTS!! Worth their weight in GOLD and then some.
Dave Dwyer - Brisbane, Queensland
Owner / Dave Dwyer Video Production & Photography
Gold Coast's FIRST Choice For Data Recovery – No Data, No Fee – It's As Simple As That!
Computer Fixperts's data recovery engineers are Ace Labs accredited and experienced with the latest techniques of hard drive and SSD storage recovery. We utilise the best equipment available in the world such as PC-3000 & class 100 clean room environments to offer the highest success rates in the industry.
When it comes to recovering precious family memories or critical corporate files from your failed hard drive, look no further. We've seen it all.
Not Just Another Data Recovery Company – Why send us your hard drive? How are we different?
We're open 7 days a week
No data, no fee – If we cannot recover your data, we won't charge you.
Free assessment
No upfront payment or attempt fees required.
Competitive rates and quick turn around time.
You can send us your hard drive from anywhere in Australia! We usually receive your package the next day.
We'll send it back to you in Gold Coast free of charge
Call now and speak directly with a data recovery engineer and get all your questions answered!
Servicing Australia Wide
Class 100 Clean Environment
RAID Server Recovery
Reception
Macbook & NAS Recovery
USB Flash Recovery
It's A Simple 3 Step Process To Recover Your Important Data
Step 1:
Call us so we can walk you through the data recovery process. We receive hard drives every day from customers all over the country. If you prefer, you can fill out the contact form to the right of this page and we'll send an email quote to you with follow up phone call.
Step2:
We diagnose your hard drive and advise of which stage of recovery is needed. If we get the go-ahead from you, we commence data recovery. Typical turn around time is a couple of days to a couple of weeks.
Step 3:
We advise on the outcome of your data recovery job. In the 90% of cases that we are successful, we will call you to advise of the successful recovery and send you an invoice. We accept card payments or bank transfers. Once we receive payment, we will send you your recovered data. If we are not successful, we do not charge you and send your hard drive back to you in Gold Coast free of charge.
We Can Recover Lost Data From Failed Hard Disk Drives, Solid State drives, USB, Phones, NAS, RAID Arrays & More!
So you believe your hard drive is faulty and you need some help? You can send your hard drive to us from anywhere in Australia. Pick up the phone and call us right now, and we can walk you through our recovery process.
Often data recovery software that is found online isn't the most effective solution for undeleting or recovering your important photos or documents in Windows. Especially when you have an advanced stage logical, firmware failure or even a mechanical issue. Exposing a physically damaged drive to careless software scans for hours on end can jeopardise the chances of a successful recovery.
Depending on the nature of the recovery, we could either recover your critical data on the spot for our standard appointment flat rate, otherwise, we may have to work on your drive in our laboratory. Once we pick up your job, our experienced data recovery specialists can have your data recovered in 90% of cases and your important data returned to you in 3-5 business days.
We encourage our customers to shop around and compare our service and quote against other legitimate data storage recovery experts. We're sure you'll be pleasantly surprised by our completion times and pricing structures, which in some cases have been thousands of dollars less than the others! Not to mention the fact that we also do not charge you upfront to attempt recovery. No matter how complex your issue may be, we boast a 90% success rate. If we cannot recover your data, we do not charge you. It's as simple as that.
Laptop Data Recovery – Recovering Data From A Failed PC or Mac
Let's say your laptop, PC, Mac or desktop computer cannot be repaired or is not worth repairing and you simply want to replace the computer and retrieve the existing data from the computer. No worries, in most cases we should be able to dock the drive and recover the data with a standard on-site appointment that we offer for a fixed, un-timed flat rate. You can also have the drive put into an enclosure allowing you to freely access the data/files as if it were an external or portable drive.
We have experience with and work with all different types of storage media from manufacturers like Western Digital, Seagate, Samsung, Hitachi, Fujitsu, Toshiba and Hitachi just to name a few.
External Hard Drive Data Recovery
These are just like internal hard disk drives but they are surrounded by a plastic enclosure that makes them portable and allows you to use them amongst different computers. Computer Fixperts can also offer disk drive data recovery at your home or office, anywhere in Gold Coast or surrounding areas. Once again, it's a similar data recovery process as outlined above where we will attempt to recover your music, documents, emails etc. However, worst case scenario if your drive is physically damaged, been exposed to liquid ingress or is making clicking/grinding noises, we would be submitting your job to our laboratory for further analysis.
Data Recovery Can Be Complex – Computer Fixperts Can Recover The Most Difficult Cases
We've been offering hard drive recovery in Gold Coast for over 5 years now to customers of all sorts ranging from households to small-medium businesses. Take a look at our customer testimonials and judge for yourself. We've helped over 3200+ happy customers from not just Gold Coast, but all over the country. We strive to offer the most comprehensive and friendly lost data retrieval service at the most competitive rates possible. Call us today on 1800 706 676 or go to our contact page for more information about discussing emergency data recovery services offered by Computer Fixperts.

– Quick Contact Form –
If your enquiry is URGENT please call 1800706676
Otherwise, complete the form below and we'll get back to you as soon as possible with a quote. It only takes a few moments!
There are many different reasons why data loss occurs. The main ones were refereed to earlier. However, let us focus on the ones that are more common than others:
Hard Drive Failure " HDD's tend to fail after a certain number of hours of operation. They are not made to last forever, as some people may think. In addition, sudden shock (like dropping the PC or hard drive) and voltage surges can damage the parts inside the storage device, affecting its ability to operate as it should. We utilize many different methods of data recovery.
Reformatted Hard Drive " Reformatting a drive wipes it clean of all previous files. People perform a disk format for various reasons, forgetting that there are files on it that they need to keep. To the naked eye, the drive looks clean and the maximum space has been regained after a reformat. However, the data that was overwritten can still be recovered using powerful recovery software.
Accidental File Deletion " There are times when we accidentally delete files, without even realizing it. This may happen when we intend on deleting particular files but end up deleting other ones instead. It may also occur when software that we no longer need is uninstalled and files that were created in the software installation directory that we intended on keeping are removed during the uninstallation process.
Corrupted Files " File corruption occurs as a result of virus infections, saving data on bad sectors, and power failure. Viruses tend to infect files, changing their structure and hence making them unusable. When data is saved on damaged sectors, i.e. areas on a drive's platter surface that are already corrupted, it is next to impossible to retrieve data from those areas. Power failures that occur while a file is being edited, copied, or transferred can also corrupt the file since it was in a transitive state that had not been completed.
System Failure " This is a person's worst nightmare. When a computer fails to boot, you are unable to access your files. This generally happens at the worst possible time. System failure can be as a result of a failed HDD, motherboard failure, corrupted or malfunctioning RAM, or even a dead power supply.
There are different kinds of data that we can recover for you. They include:
Photos recovery
Documents retrieval
Software recovery
Email recovery
Video file recovery
Compressed Files
Audio file retrieval
Recovering your lost data is our business. Whether it be portable HDD recovery, data recovery for mac, USB repair, HDD repair, laptop hard drives, portable hard disk drives, mobile phone data recovery, external hard drive repairs, computer hard drives we've got your covered! From logical data recovery through to physical parts replacement we can assist you.
The devices that we can recover your lost data from include:
Personal Computers
Laptops
Hard Drives (internal and external)
Digital Devices
Servers
RAID Subsystems
USB Flash Drives
Magnetic Tapes
Solid-state Drives
CDs and DVDs
Have you ever wondered what the roles of a data recovery technician are?