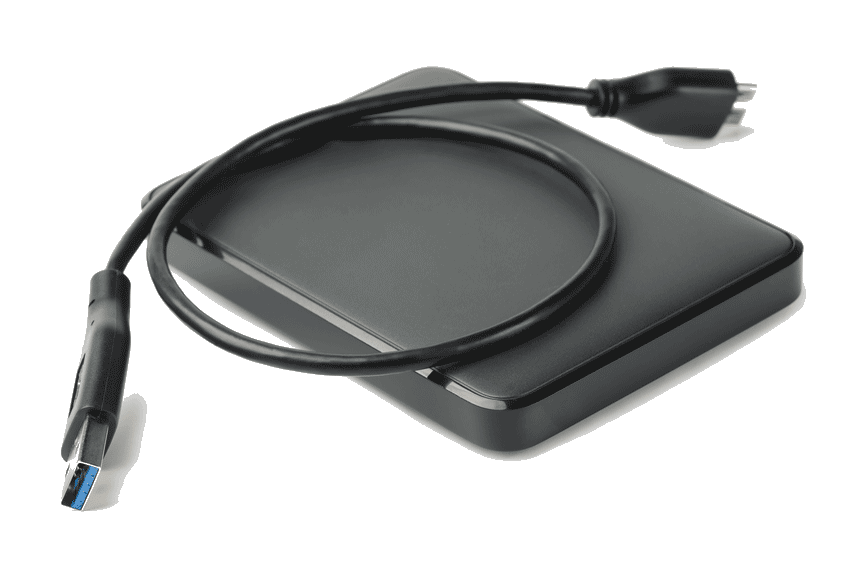 Logical Hard Disk Problems
You have accidentally emptied your recycle bin
Files corrupted by virus/malware
wiped or formatted hard drive
Loss of files from Windows update
Windows file system corruption & Boot issues
HDD Electrical Surge Problems
Hard drive fails to spin up
HDD makes no sound
Clicking noise coming from hard drive
Hard drive grinding or beeping noise
Failure to boot from burnt out HDD motor
Storm blackout surged your PC and hard drive
Damaged Hard Disk Drive
You dropped your hard drive on a floor
The hard drive makes a clicking noise and fails to spin
Computer boot issues from failed or worn out hard drive
Sluggish PC performance leading to failure to boot up
Sudden Hard Drive Malfunction
Old age could be a factor resulting in worn heads or missalignment
Bad or reallocated sectors may have formed on the drive
Computer fails to boot at all or recognise hard drive
If it's a hard drive issue, we've seen it before!
Highly prompt response. I put in an online query and got a call in two minutes. Alex returned my call and was patient and empathetic to my circumstances, explaining what I would need done. They have just replaced my screen and the clarity is better than when I bought the laptop which originally had a matt screen. I found your service to be highly professional and your speed of service was exactly what I needed. Thank you! I will be happy to recommend you to fellow associates and friends.
Helen D'Silva
Absolutely great service, and value for money. Will definitely be recommending 'Computer Fixperts' to both friends and professional contacts. Thanks again boys! 🙂
Connor Whitehouse
Facebook Review
Called up on Saturday and got a booking that very same day for a screen replacement, service was very professional, fast and efficient. Alex was very friendly and understanding over the phone, patient to listen to the problem and very professional in asking and supplying the information I needed. Great prices. Could not have asked for a better service!
Tori Giacomo
Facebook Review
Great outcome with a very pleasant tech guy (Alex) who did not talk down to us and explained everything as he was working. I will certainly use him again if required and feel confident in his skills. I also appreciate the very quick response to my call for assistance.
Terry Hill
Facebook Review
Can't fault the service, not only quick to return my call but service was also better then standard and cheaper then I thought! A+
Mitch Williams
Facebook Review
I came across Computer Fixperts while doing an online search and they were able to provide me with mobile support in order to fix my issue quickly. My PC is now back up and running quickly. Thank you so much!
Andrew Thompson
Google+ Review
Alex was prompt, service was excellent. Friendly and professional service. Highly recommended...:-)
Ann Woodhouse
Google+ Review
These guys totally rock!
Sacinandana Das
Google+ Review
Very wonderful and prompt service being on Good Friday! Would defiantly use again if i have another problem. Really cant get over how quick it was! Thank you!!
Liz Grocoe
Google+ Review
Quick, efficient service with very reasonable rates. Most importantly Computer Fixperts are trustworthy in their assessments and recommendations and won't be adding unneeded work to your repairs / services. Can recommend them very highly, it is where my family, colleagues and friends also turn to when computer woes are unlucky enough to strike. So happy to have found them.
Tina Clausen
Google+ Review
Couldn't have gone smoother! He's friendly, affordable, and super fast. I've found my tech-guy!
Tom De Spiegelaere
Mangomatter Media
Data Recovery Sydney – The Best Hard Drive Recovery Team In NSW!
Computer Fixperts have industry leading data recovery technicians running a laboratory that specialises in all forms of data recovery offering a 90% success rate! You can easily send us your hard drive from anywhere in Sydney for super-fast turnaround times at the best possible value.
We have a well equipped data recovery laboratory fitted out with the best industry leading equipment and methods of recovery. Depending on the type and extent of the hard drive failure or damage, our techs could  have your data recovered in 90% of cases and your important files/information returned to you in 3-5 business days. Give us a call today and see why we're Sydney's preferred data recovery team!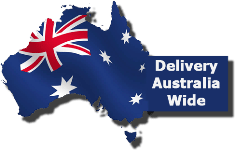 Hard Drive Recovery For PC, Mac & Laptop – Functional Or Failed Hard Drive Data Recovery
So your PC, Mac, laptop or desktop computer is not able to be repaired or simply is not worth getting fixed and you want to replace PC and recover the existing files or data from the hard disk drive. Not a problem, as we in pretty much all cases should be able to dock the hard drive and recover the data with a standard on-site appointment that we offer for a fixed, un-timed flat rate. We can also put your hard drive in to an enclosure, allowing you to easily access your files as if they were on an external hard drive. If your HDD is unstable or not working, we can submit your drive to our data recovery team a dedicated laboratory.
We have worked with many hard drives presenting various issues or problems from manufacturers like: Western Digital, Seagate, Toshiba and Hitachi – Naming just a few.
External Hard Drive Recovery
External hard drives or  (HDD) are just like internal hard disk drive, but they are enclosed in a plastic casing that allows them to be portable and makes them easy to switch between many devices or computers. Computer Fixperts can also offer external hard drive data recovery whether it be at your home or office, anywhere in Sydney and even anywhere in NSW. Once again, it's much the same data recovery process as mentioned above where we will attempt to recover your documents emails and music etc. However, if it is the worst case and your hard drive is physically damaged, has liquid damage or corrosion or is making grinding/clicking noises, it would be recommended to submit your external hard drive to our data recovery lab from Sydney.
Sydney's First Choice For Data Recovery!
Computer Fixperts have been offering data recovery services in Sydney for around 3 years now. Our NSW customers range from consumers to small and medium businesses, even some state government departments! Check out our customer testimonials and see for yourself. We're at over 1800+ happy clients now and we always commit to offer the most friendly and professional data recovery service in Sydney at the most competitive prices around. Give us a call today on 1800 706 676 or go to our contact page for more info regarding discussing data recovery services offered in Sydney by us.
Data Recovery For All Devices! PC, Mac, Laptop, Memory Card, External Hard Drives, RAID & More!