The Best Antivirus Software For PC
A Computer Technicians' Perspective
We've Tested & Compared The Best Antivirus Software For PC & Mac in Australia.
The Best Antivirus For Windows 10 – Our Top 4 Recommendations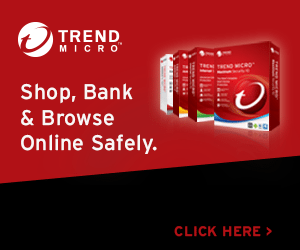 Computer Malware is growing faster than ever in Australia and fortunately for us, the latest computer antivirus software products are equipped to handle the vast majority of malicious attacks. Simply put, you get what you pay for when it comes to free internet security vs the best paid internet security. Every antivirus program we recommend below in our list is worth your investment. The differences between these antivirus products are minor and they all perform extremely well.
We recommend you install at least one of these products for the ultimate protection against viruses, malicious attacks, annoying popups and identity theft.
Check out our list of best free internet security as well as paid products below:
The Internet & Malware – Put In Perspective
The internet is an amazing, endlessly open network where people come together to socialise, read and share about various topics or even transfer billions of dollars a day between bank accounts all around the world. It's ever changing and is the absolute centre of what's become our digital lives.
When we think about the Internet, viral videos of cats come to mind on YouTube or our favourite cooking recipes that we find on Google. What most people browse every day on the Internet is mostly harmless. However, there's another dark and gloomy side of the Internet that just isn't found on Google that lurks around in the background just waiting for the opportunity to pounce on unsuspecting users. The delivery of such bad encounters is carried through what we know as malware or malicious software.
Most people think, "why would someone want to create such destructive software with the aim of ripping people's identity and stealing their money?" I guess the same could be said about robbing banks. The fact is, we live in a world where model citizens are taken advantage of by criminals out to get what they can.
With all this in mind, we have to be vigilant with our online activities. That said, no matter how careful you are, chances are you'll get malware on your computer at some time in your life. A lot of the time the malware is harmless, but sometimes you're not so lucky. Overnight you could lose your identity or have your computer completely wiped out.
What Is Antivirus? Why Do We Need Antivirus?
looks for and detects, and then prevents and further disarms or removes malware software often referred to as a virus. No antivirus offers a perfect one-stop solution at safeguarding you from online threats, but it is an absolutely critical first step to take for securing your PC or mac from malicious software. Internet security is not so much now about countering virus attacks, but more now more than ever about protecting the security of your personal data. This includes banking details and personal emails and password management etc. The modern criminal that is hell bent on capturing your personal information doesn't need to be a hard-line computer hacker either. They can purchase special software from the dark web or even Ebay with fully functional email lists that can infect your computer turning your misfortune into their financial gain or otherwise.
A Computer Technician's Perspective
Every day our mobile computer technicians visiting homes and businesses in Brisbane come across all types of malware and viruses ranging from ad pop-ups and other simple malware to the most malicious strains of computer virus like the CryptoLocker virus. Virus removal is massive business and it forms a large part of what Computer Fixperts does on a weekly basis.
With so many different products available on the market, our computer technicians are always asked. "What is the best antivirus software out there"? Well, that question can be answered in many different ways depending on how highly you regard your online security and your willingness to invest in decent antivirus protection. Most people don't actually appreciate the threat of malware on their lives and often overlook the need for "paying for antivirus".
You have free antivirus products offered as well as paid retail products that you can purchase from your favourite computer department stores like Harvey Norman or JB Hifi. Let's talk about the differences between these antivirus products from a computer technician's point of view.
The Best Free antivirus Software
Free antivirus products are certainly effective and offer great protection over the standard offering from Windows being Windows Defender. But in our opinion, you truly do get what you pay for.
Free products such as AVG and others simply just don't provide the frequency of database updates and effective malware prevention when compared to their premium paid counterparts. In saying that, there are plenty of free versions of the paid retail products that you can take advantage of a free 30 day trial of the full version before buying.
Free antivirus products include:
AVG
Avast
Bullguard
Bitdefender